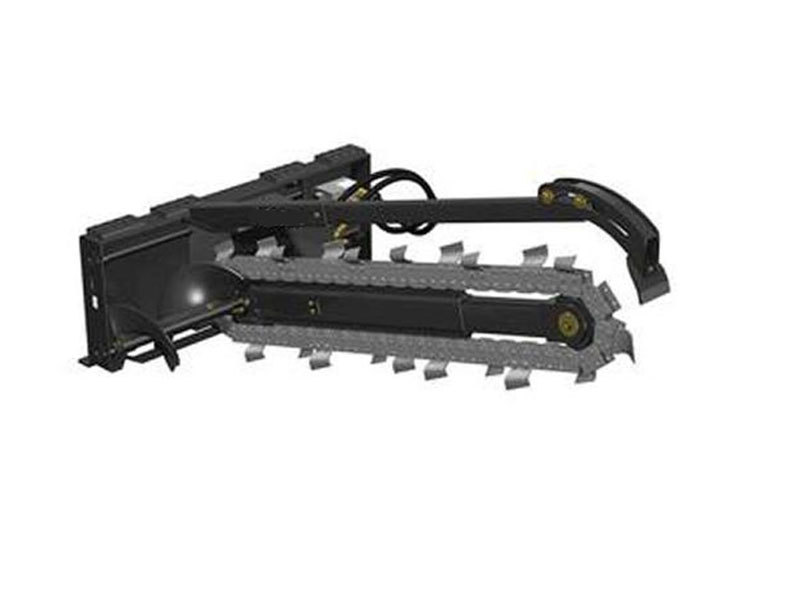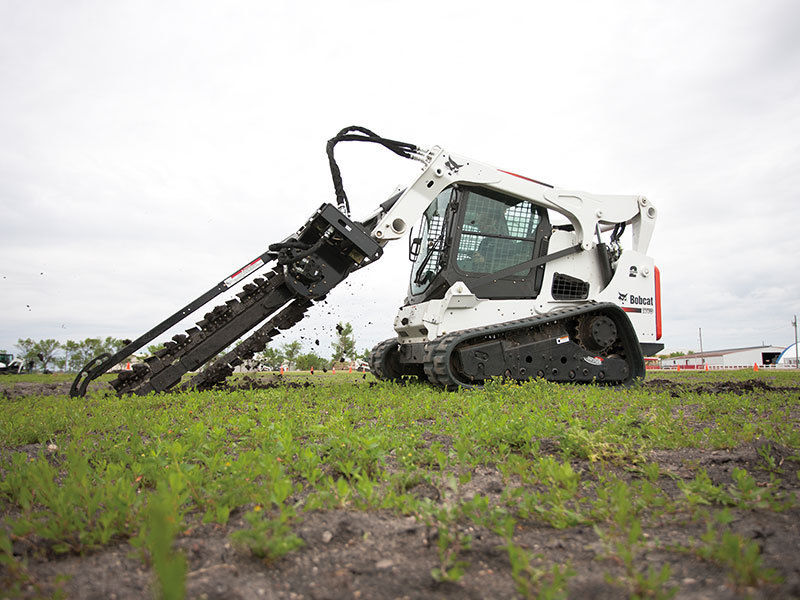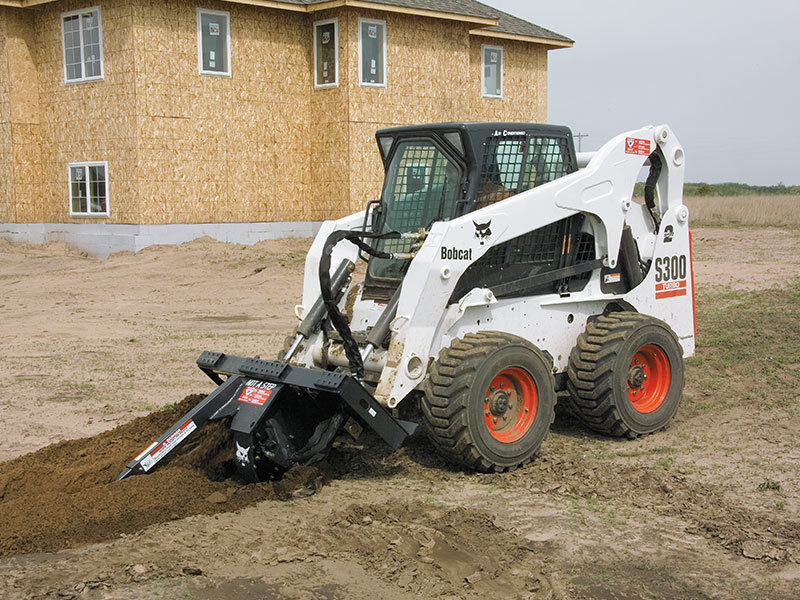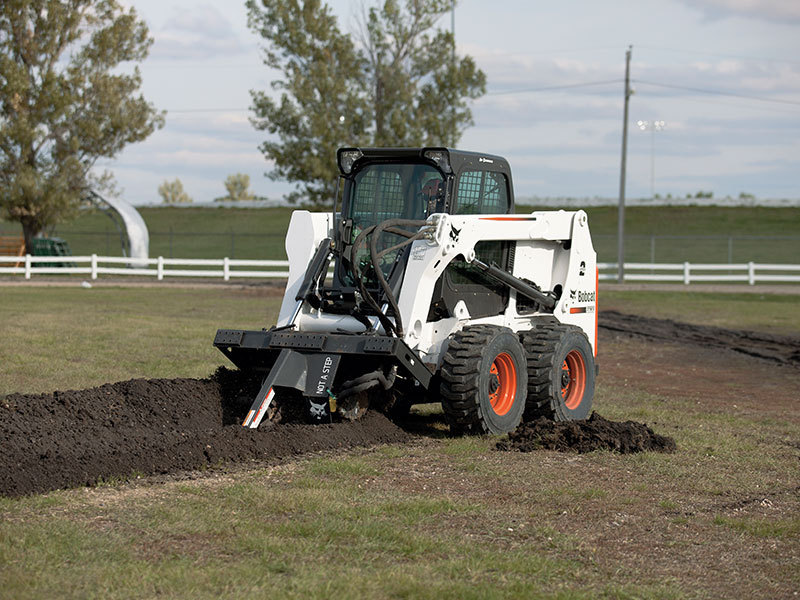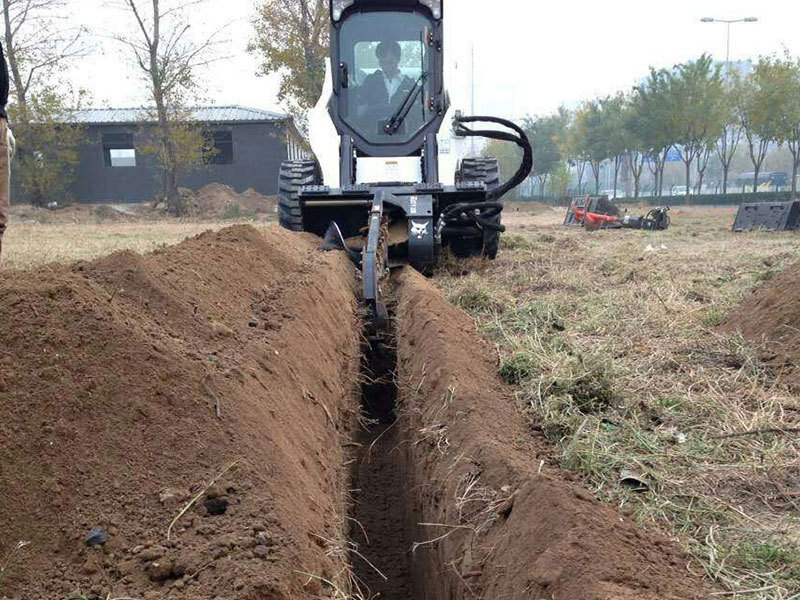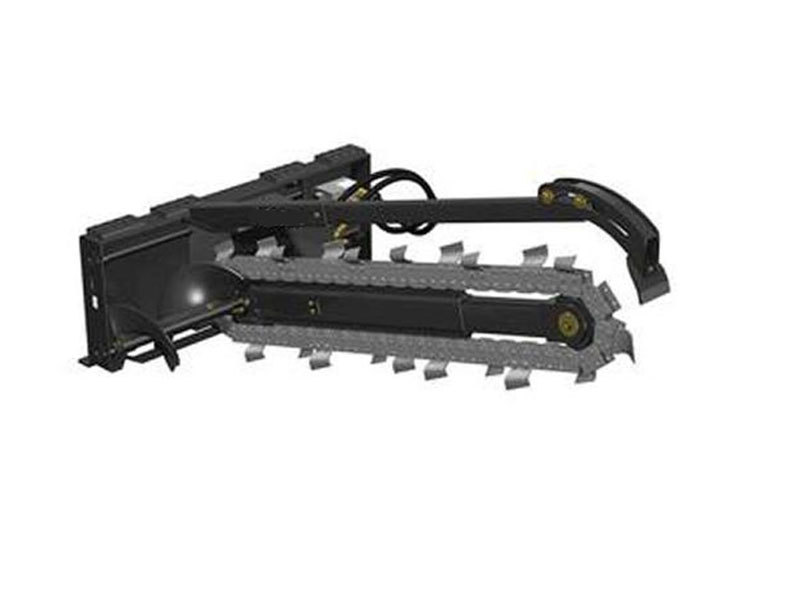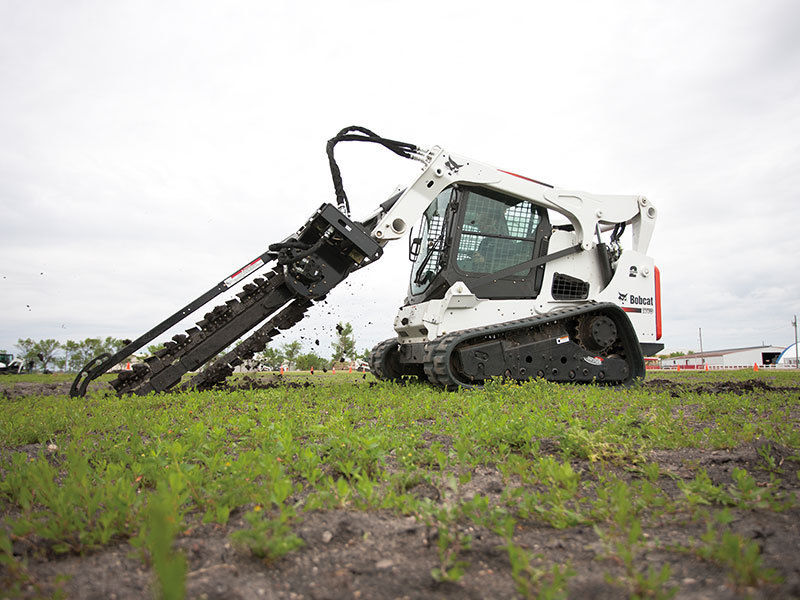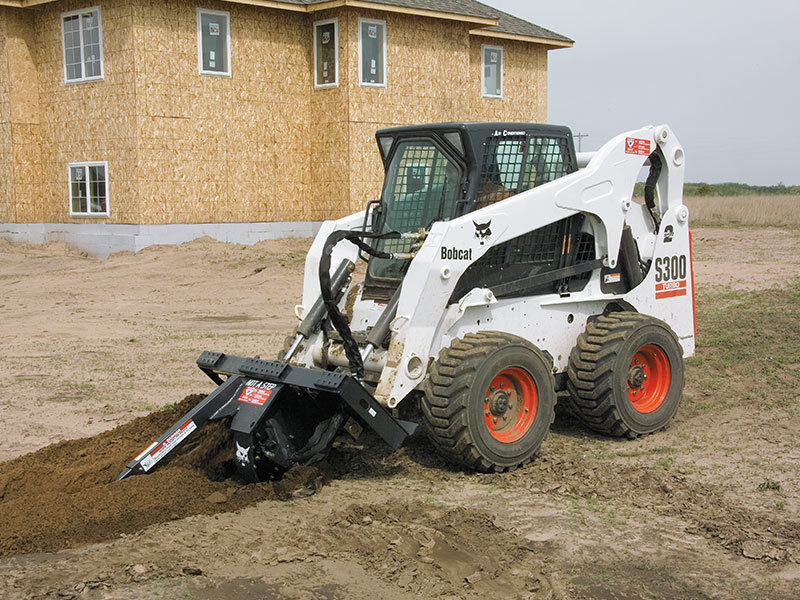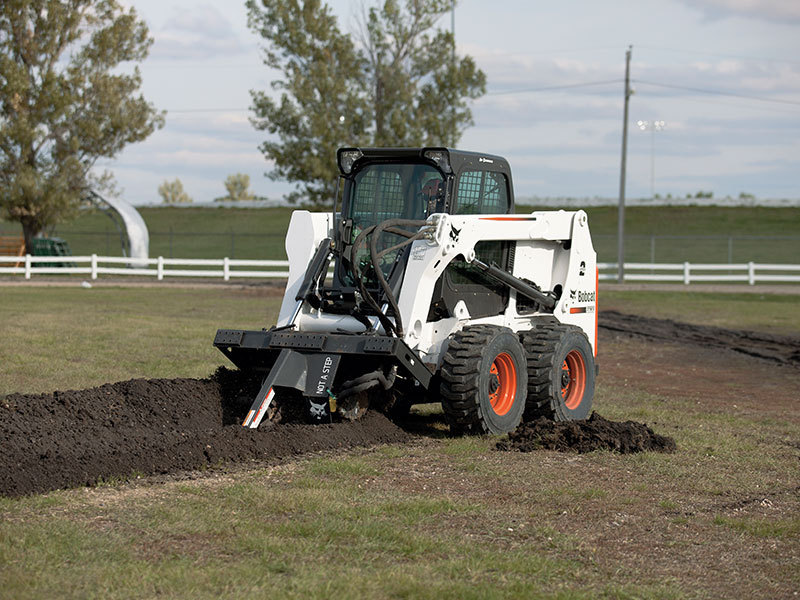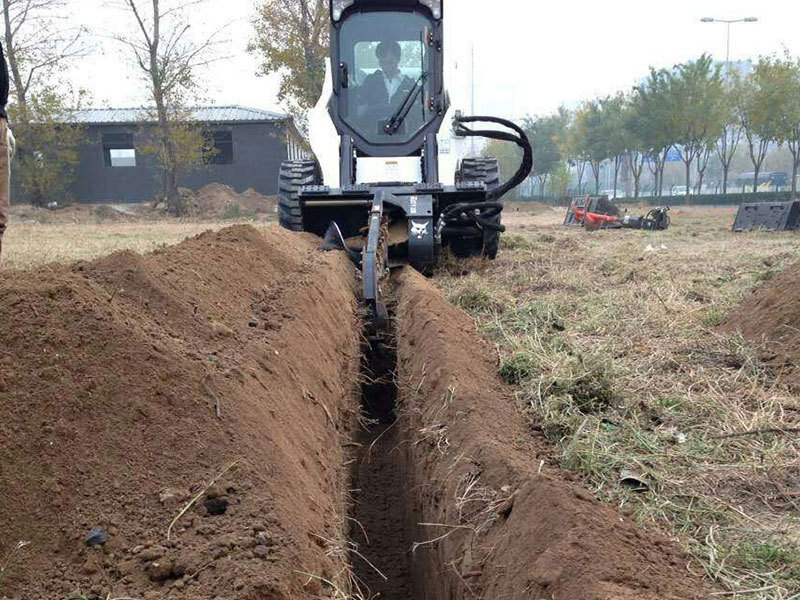 Trencher
---
PRODUCT DESCRIPTION:
Skid steer trencher can realize the same depth, uniform width and adjustable size of the trench, which greatly improves the excavation quality and efficiency. The sliding track type ditcher can excavate trench with width of 200mm and depth of 915mm. The most important feature is fast excavation speed, which can reach 500-700 M/h and low failure rate, It is simple and practical.
PRODUCT KEYWORDS:
Contact Us
---
This attachment is mainly used for trenching, laying underground pipelines, slotted farmland, urban and rural optical cable. Can be easily adjusted the trenching depth, the trencher can be quickly installed in front of the skid steer loaders by mounting frame.
| | | | |
| --- | --- | --- | --- |
| Model | TE24 | TE30 | TE36 |
| Length | 1703mm | 1784mm | 1984mm |
| Width | 1360mm | 1350mm | 1330mm |
| Height | 757mm | 720mm | 682mm |
| Trenching depth | 610mm | 762mm | 915mm |
| Ditching width | 200mm | 200mm | 200mm |
| Working pressure | 16-20MPa | 16-20MPa | 16-20MPa |
| Weight | 361kg | 370kg | 372kg |
---
COPYRIGHT © Shandong Vista Machinery Equipment Co., LTD. (VTE)
这里是占位文字