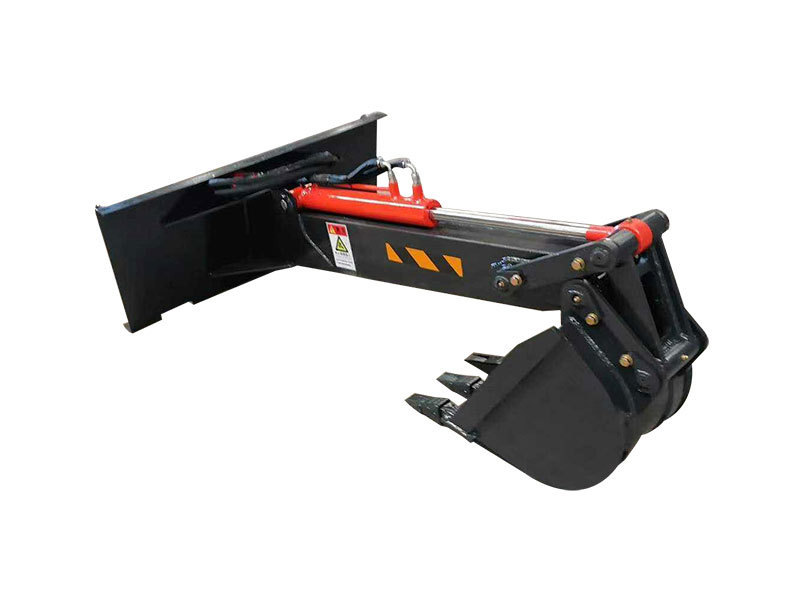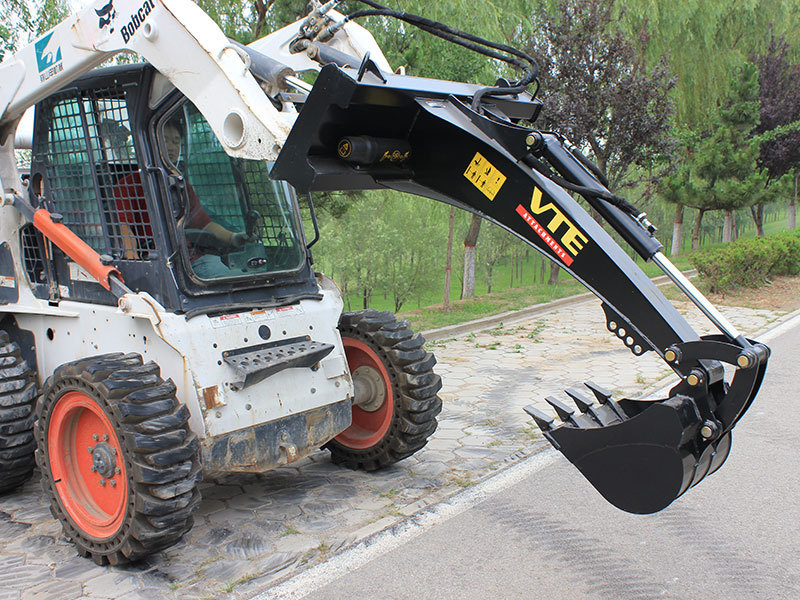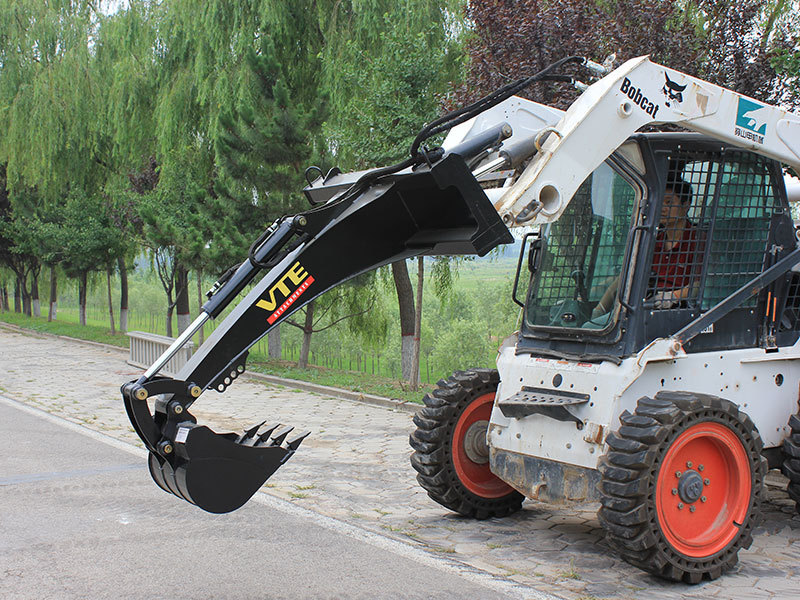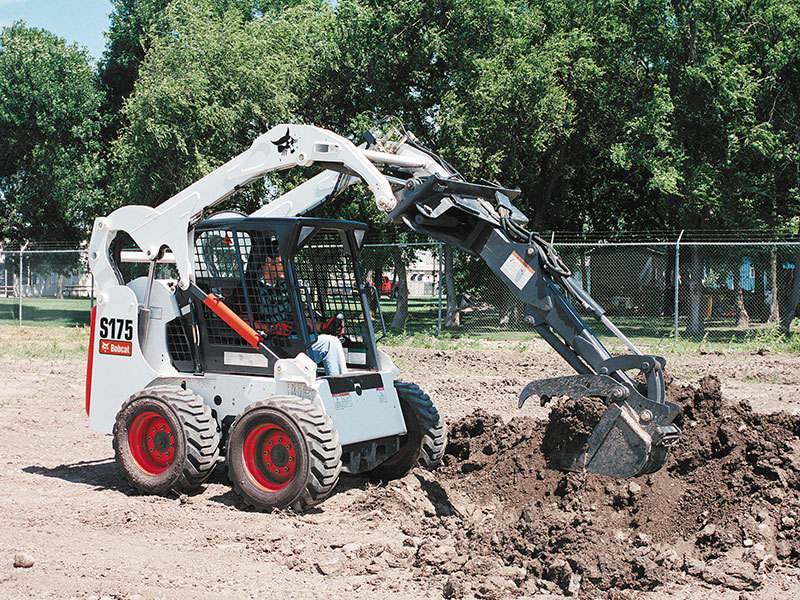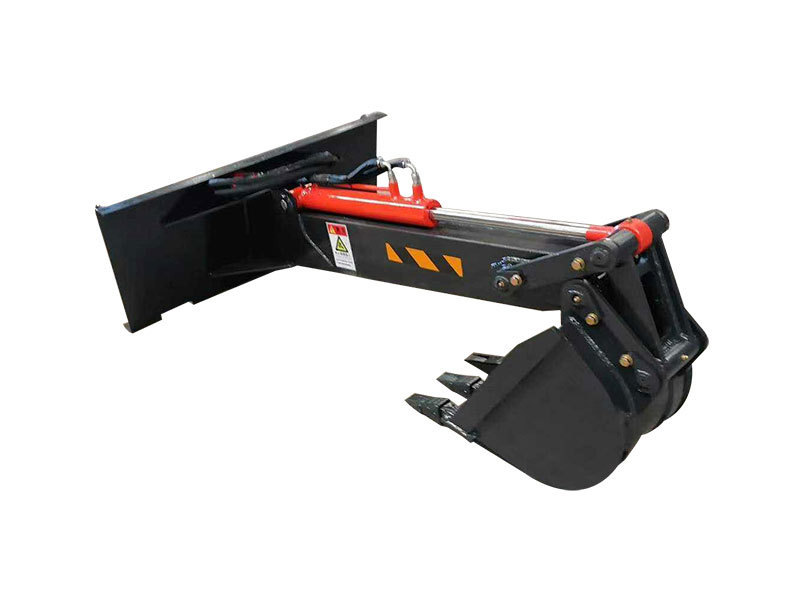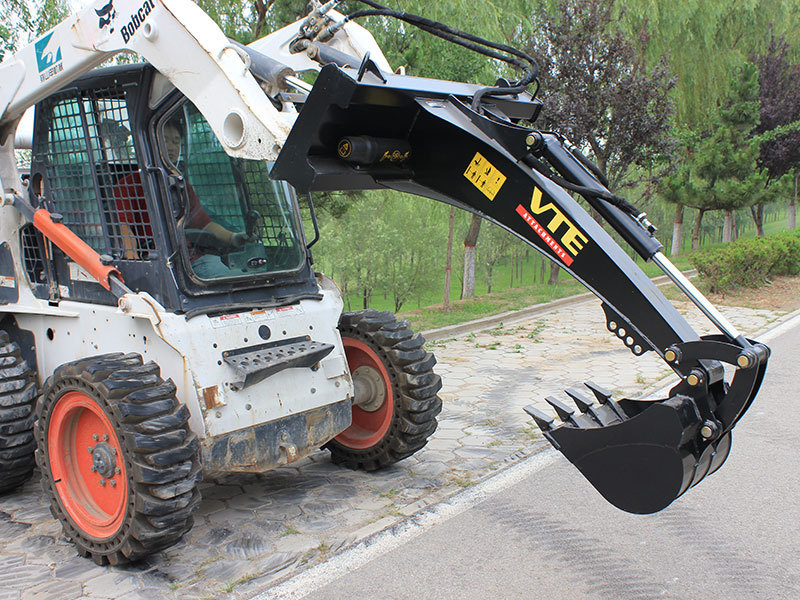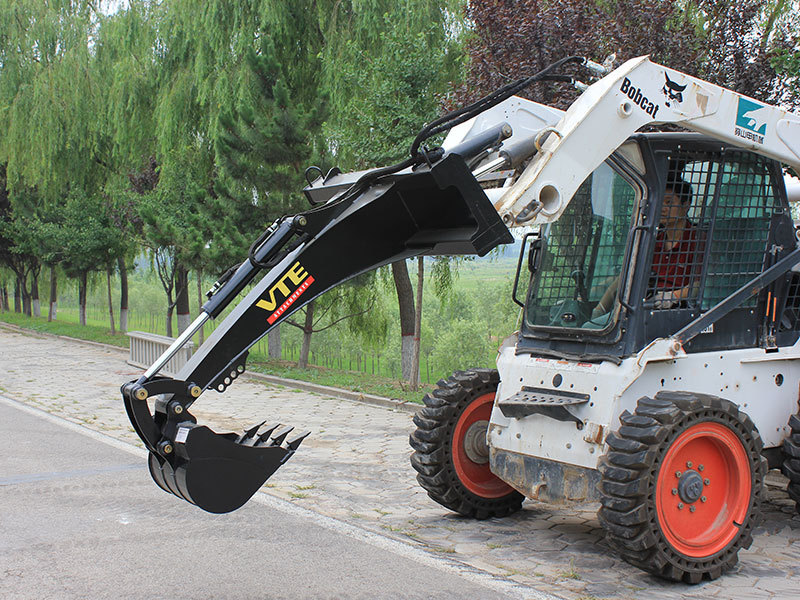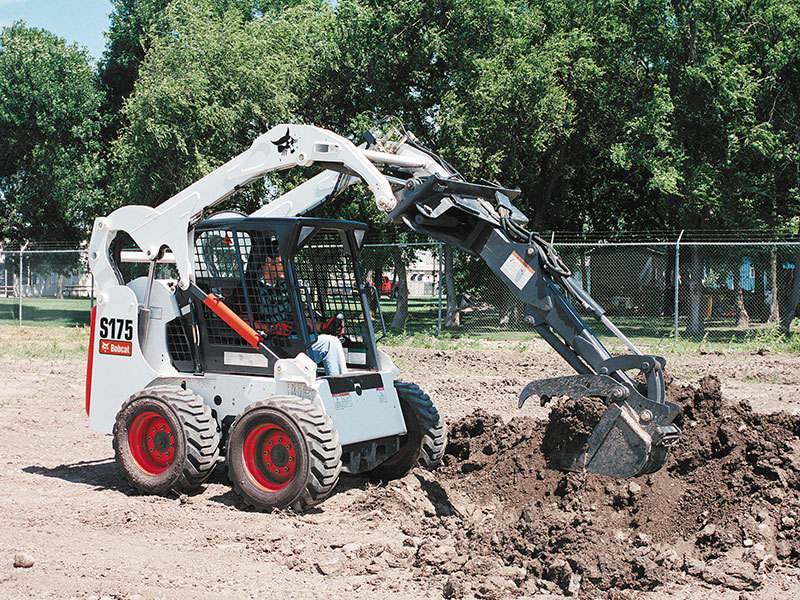 VTE Backhoe
---
PRODUCT DESCRIPTION:
Skid steer backhoe is small and flexible in direction. It can be used for excavation of tunnels, and can be widely used in pipeline laying and landscaping in gas, tap water, electric power and telecommunication industries. It is especially suitable for orchard, nursery and forest farm. It can excavate fertilizer pit and irrigation canal in orchard, and is a good assistant to orchard planting industry. It is easy to operate and easy to start, and it is suitable for the operation of narrow space in the construction site. It can save labor and reduce cost.
PRODUCT KEYWORDS:
Contact Us
---
VTE backhoe can instantly turn your skid steer loader into excavator, is the ideal helper for garden maintenance, pipeline wiring, the maximum digging depth up to 2432mm.
| | | |
| --- | --- | --- |
| Model | BT4 | BT3 |
| Width | 1176mm | 1176mm |
| Max digging depth | 2432mm | 2375mm |
| Max working height | 2864mm | 2547mm |
| Max horizontal arm extension | 3269mm | 3019mm |
| Max discharge height | 1495mm | 1467mm |
| Ground Clearance | 215mm | 215mm |
| Swing Angle towards left or right | 140° | 140° |
| Bucket Rotation Angle | 186° | 150° |
---
COPYRIGHT © Shandong Vista Machinery Equipment Co., LTD. (VTE)
这里是占位文字