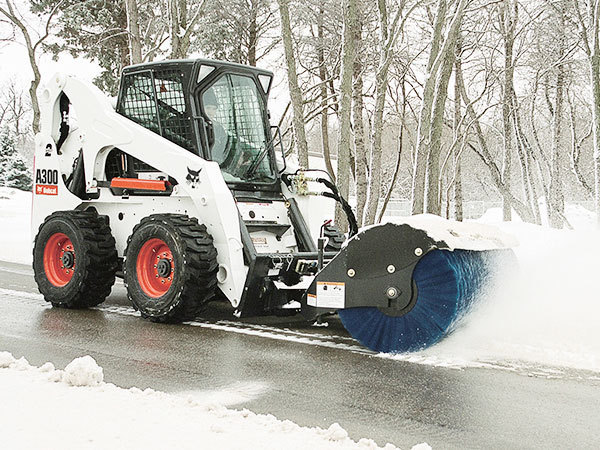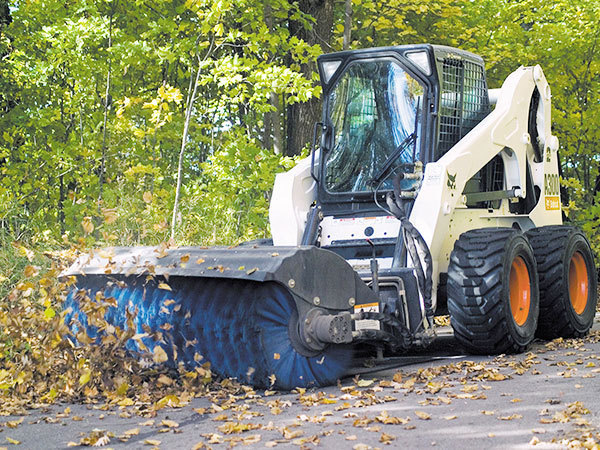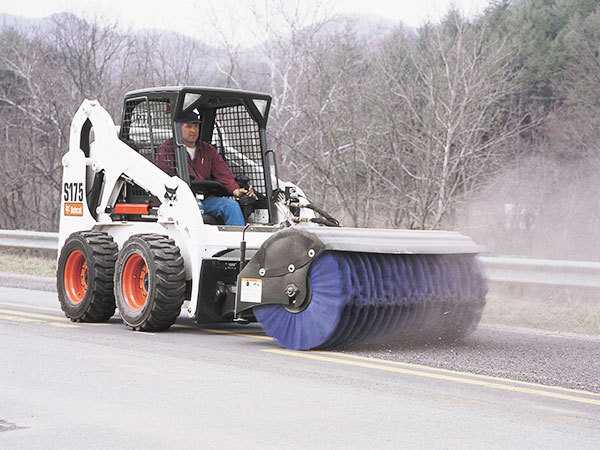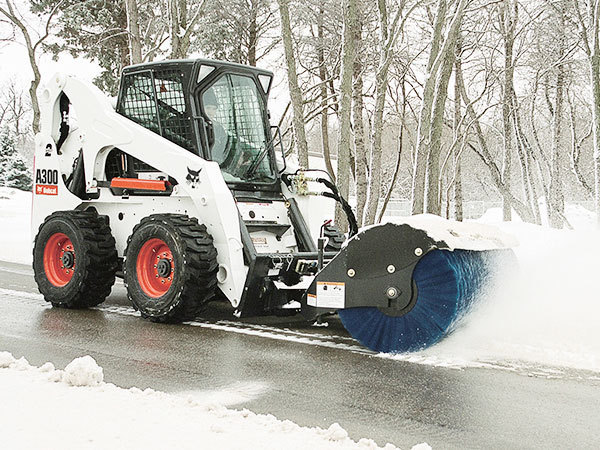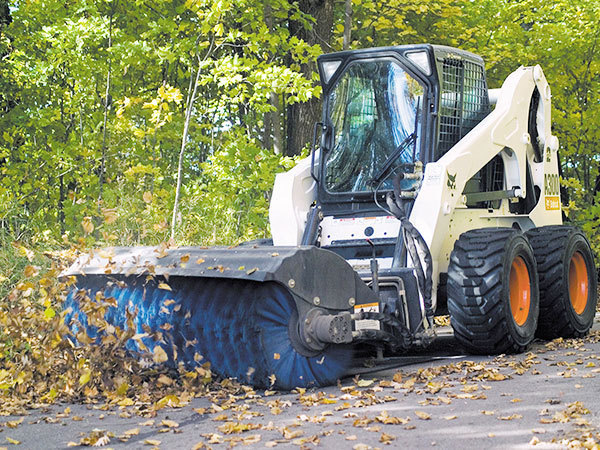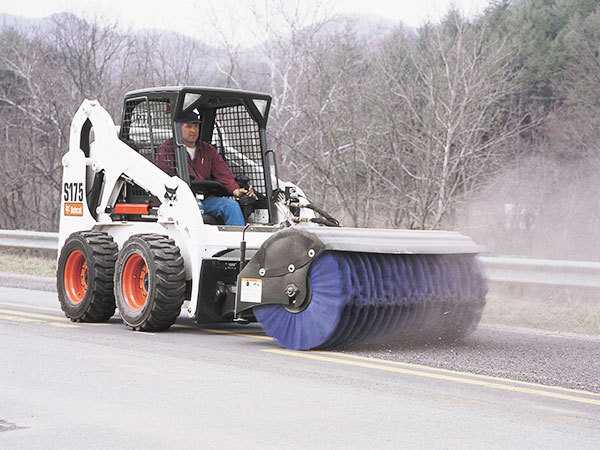 Angle Sweeper
---
PRODUCT DESCRIPTION:
◆ Extreme cleaning performance.
◆ No potential accident.
◆ Low maintenance costs
◆ Long service life
◆ Operation is simple and easy to understand, daily maintenance is convenient
PRODUCT KEYWORDS:
Contact Us
---
Angle sweeper is an economical cleaning equipment. With a reversible motor, rotating the broom forward or backwards. Hydraulic driven Angle sweeper can be installed on skid steer loaders, tractors and other machinery, can be used for many occasions, to clean driveway, sidewalks, parking , docks, warehouses, especially for cleaning the road in the snow.
| | | | | |
| --- | --- | --- | --- | --- |
| Model | AT16 | AT17 | AT18 | AT18S |
| Length | 1285mm | 1395mm | 1395mm | 1500mm |
| Width | 1840mm | 2195mm | 2430mm | 2440mm |
| Height | 740mm | 740mm | 740mm | 875mm |
| Working width | 1425mm | 1710mm | 1950mm | 1980mm |
| Angle range | 30° | 30° | 30° | 30° |
| Cleaning Width when 30° | 1195mm | 1480mm | 1720mm | 1720mm |
| Brush Diameter | 660mm | 660mm | 660mm | 820mm |
| Weight | 300kg | 380kg | 405kg | 465kg |
---
COPYRIGHT © Shandong Vista Machinery Equipment Co., LTD. (VTE)
这里是占位文字